Body Scrub
Price: 40.oo — Time: 45 mins
Thalgo 3 Algae Wrap
Price: £60 — Time: 1 hour
The original marine algae wrap, harnessing all the incredible benefits of seaweed. After a relaxing welcome massage to relieve tensions, the body is exfoliated before Thalgo's patented seaweed body wrap is applied, infusing its minerals, vitamins and micro-nutrients to the body. This treatment activates circulation, increases metabolism, relieves aches and pains and can improve certain dry skin conditions. Excellent for detox and general well-being.
Thalgo Polynesia Spa Ritual
Price: £95 — Time: 1 hour 30 mins
Experience Polynesia, the exotic sensorial spa ritual, inspired by four of the most beautiful islands hidden in the heart of the Pacific Ocean. This luxurious treatment begins with an azure water foot bath inspired by the crystal blue waters of the Manihi Lagoon to protect and hydrate the skin. Next is the Exotic Island Body Scrub, a gentle vanilla-scented body scrub blended with pure white sand from Bora Bora, sea salt, coconut shell and algo-monoi for a thorough exfoliation of the entire body to leave the skin feeling smooth and soft. The Mahana Massage incorporates a rhythmic Lomi-Lomi massage and warm sand pouches to loosen muscles and nourish the skin. Finally, Polynesian Sacred Oil from Raïatea, the sacred island, is swept over the skin, its subtle golden pearls leaving a sunkissed glow and a delicate scent of flowers and monoi.
Thalgo 3 Algae Back Ritual
Price: £45 — Time: 45 mins
Discover the incredible benefits of seaweed for problem skin. This back treatment combines natural marine algae, rich in re-mineralising ingredients to deep cleanse, detoxify and smooth the skin. After a relaxing welcome massage, the skin is exfoliated with a red algae-based body scrub. Thalgo's patented seaweed wrap is applied to the back, and once removed the back is spritzed with a refreshing seawater concentrate. Finally, Intense Regulating Serum is applied to regulate sebum production.
Thalgo Indocéane Spa Ritual
Price: £100 — Time: 1 hour 30 mins
Indocéane is an intoxicating spa ritual, taking you on a journey of ultimate relaxation across the continents encompassing age-old traditions and rituals of beautification. This most sensual of treatments commences with soothing Egyptian Precious Milk bath foot ritual to relax and calm your senses. This is followed by a skin softening Mediterranean influenced body exfoliation that prepares your skin for the Ayurvedic-inspired massage that uses warmed oils and an ancient Indian technique. The final Asian step is a Silky Smooth body wrap which harnesses the serenity and relaxing powers of the Orient. After 90 minutes of hands-on therapy, you and your skin will feel intensely reinvigorated.
Thalgo Pregnancy Ritual
Price: £50 — Time: 1 hour
Treat yourself to this relaxing face and body ritual especially designed for mums to be. After a soothing welcome massage the skin is smoothed and softened with a full body exfoliation, followed by an application of Thalgo's celebrity favourite stretch mark cream to help the skin tolerate extensive stretching. While this is left to work you will be treated to a hydrating facial and a soothing and relaxing lower leg and foot massage. Finally, a nourishing body cream is applied, leaving your skin feeling silky smooth and completely moisturised.
Packages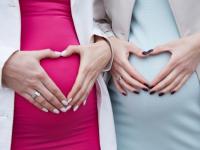 The Perfect indulgence prior to the arrival of your new born, relax and enjoy all that is Purite ......Your Beauty , Our Pleasure !
Thalgo Pregnancy Ritual
Express Manicure
Luxury Pedicure
Bikini Wax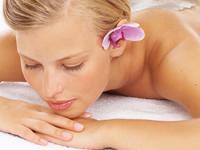 Pamper your loved one with the ultimate pamper experience. Perfect for Christmas, birthdays, anniversaries, or just because she deserves it! Start your pamper with a glass of prosecco and enjoy a few hours of being royally pampered! (For lash lifts a patch test is required 24 hrs prior to booking). Luxury experience includes:

Thalgo Discovery Facial
Manicure
Pedicure
Swedish Full Back Massage
Eyebrow Shape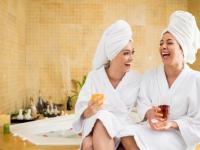 A pamper that's ideal for mum & daughter or just friends wanting to spend some pamper time together! This package offers a morning or afternoon (3 hour) session, including Prosecco to help really unwind and catch up with your loved ones!
Thalgo Discovery Facial
Thalgo Polynesia Spa Ritual
Manicure
Pedicure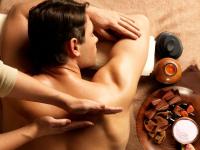 New package available for the Gents! Relax, rejuvenate and look great after this grooming package.
Swedish Back Massage
Thalgo Ocean Ritual Facial
Manicure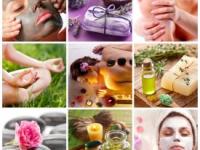 Choose three treatments of your choice* and you will receive a 10% discount off normal price!

*Total price must be a minimum of £50.
*Price and duration will depend upon the treatments you select.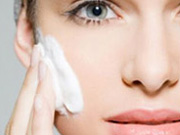 Pamper parties are the perfect way to celebrate a special occasion or unwind with friends and family. We can accommodate up to 8 guests per pamper party as we always want you to have the most relaxing experience with us! Choose 2 treatments for 70.00 or 3 treatments for 90.00, Includes Prosecco and light nibbles!
Swedish Back Massage
Thalgo Discovery Facial
Express Manicure
Express pedicure
Thalgo beautifying body scrub
Thalgo nourishing body wrap