Reflexology
Price: £45 — Time: 45 mins + consultation on 1st appointment
A wonderful treatment that aids in relaxation, stress relief and can help promote general wellbeing. The treatment involves massage & working on reflex points in the feet. The benefits of reflexology are numerous and it can be used for a variety of conditions. It can reduce stress, aid in relaxation, cleansing and detoxifying of the body, help to promote energy flow, help release endorphins giving the feeling of wellbeing, restore the body's natural balance and blood and lymphatic circulation is improved.
Hot Stone Massage
Price: £50 — Time: 1 hour
A deep relaxing tissue massage incorporating hot volcanic stones. Recommend to shower prior to coming for your treatment
doTERRA AromaTouch Back Massage
Price: £45 — Time: 45 mins
The AromaTouch Technique is a simple yet powerful way to provide every individual with an essential oil experience. Whatever the age, whatever the aliment, the 100% pure essential oils will greatly help to improve your general well being.
Aromatherapy Massage
Price: £50 — Time: 75 mins ( includes 15 min consultation )
A relaxing, uplifting or energizing pre-blended mix of essential oils suited to your needs, gently massaged onto your full body.
Recommend showering prior to coming for your treatment .
Packages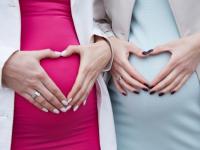 The Perfect indulgence prior to the arrival of your new born, relax and enjoy all that is Purite ......Your Beauty , Our Pleasure !
Thalgo Pregnancy Ritual
Express Manicure
Luxury Pedicure
Bikini Wax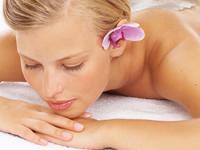 Pamper your loved one with the ultimate pamper experience. Perfect for Christmas, birthdays, anniversaries, or just because she deserves it! Start your pamper with a glass of prosecco and enjoy a few hours of being royally pampered! (For lash lifts a patch test is required 24 hrs prior to booking). Luxury experience includes:

Thalgo Discovery Facial
Manicure
Pedicure
Swedish Full Back Massage
Eyebrow Shape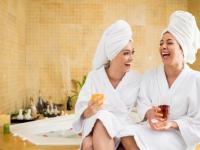 A pamper that's ideal for mum & daughter or just friends wanting to spend some pamper time together! This package offers a morning or afternoon (3 hour) session, including Prosecco to help really unwind and catch up with your loved ones!
Thalgo Discovery Facial
Thalgo Polynesia Spa Ritual
Manicure
Pedicure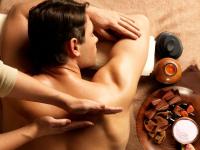 New package available for the Gents! Relax, rejuvenate and look great after this grooming package.
Swedish Back Massage
Thalgo Ocean Ritual Facial
Manicure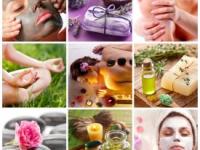 Choose three treatments of your choice* and you will receive a 10% discount off normal price!

*Total price must be a minimum of £50.
*Price and duration will depend upon the treatments you select.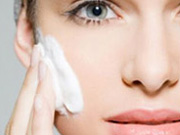 Pamper parties are the perfect way to celebrate a special occasion or unwind with friends and family. We can accommodate up to 8 guests per pamper party as we always want you to have the most relaxing experience with us! Choose 2 treatments for 70.00 or 3 treatments for 90.00, Includes Prosecco and light nibbles!
Swedish Back Massage
Thalgo Discovery Facial
Express Manicure
Express pedicure
Thalgo beautifying body scrub
Thalgo nourishing body wrap