Lash Removal
Price: 15.00 — Time: 30 mins
Hybrids (infills)
Price: 35.00 — Time: 75 mins
Classic Lashes Full Set (patch test required 48hr prior)
Price: 45.00 — Time: 105 mins
Classic Lashes (infills)
Price: 30.00 — Time: 75 mins
Hybrids Full Set (patch test required 48h prior)
Price: 55.00 — Time: 120 mins
Facial Threading
Price: 15.00 — Time: 15 mins
A great way to remove unwanted facial hair for wax sensitive skin !
Lash Lift Enhancement
Price: £45 — Time: 60 mins
Lift, Volume & Length. This treatment straightens your natural lash at the root, so unlike the traditional lash perm it creates the effect of longer, fuller looking lashes in just 1 hour. They'll stay that way for up to 6-8 weeks. The results are immediate, plus the added lash tint creates a mascara-type effect so you are always on the go. A perfect alternative to false lashes. (A patch test is required 24 hrs prior to booking).
HD Brows
Price: £30 — Time: 45 mins
A seven step brow shaping treatment involving tinting, waxing, trimming and threading. Using specialist tailored made products to give a more fuller and defined brow.
Brow Lamination
Price: £40 — Time: 45 mins
Brow lamination is an 4 step eyebrow treatment that involves correcting the brow shape by setting the hairs in place using a chemical solution. In the first step, a cream is applied that breaks down bonds in the eyebrow hairs so they can be manipulated into a new position. In the second step, another cream is applied to rebuild these bonds and set the brows in their new uniform position.

If you have unruly, flat or downward growing hairs, eyebrow lamination can change the direction of growth to create a more uniform look with a higher arch and a more desirable brow shape. Brow lamination lasts 4 to 6 weeks generally, with proper care allowing the brow treatment to last as long as 8 weeks.

From an extreme brushed up look to a subtle lift (and everything in between), your brows will appear fuller in an instant using your existing brow hair, making it a great microblading alternative. In order to achieve this lift, brow lamination relaxes and reforms the hairs, which also makes them easier to manipulate in to your desired position - another bonus if you have unruly hairs! Your morning beauty routine just got a whole lot quicker.

Lash Tint
Price: £10.50 — Time: 15 mins
Brow Shape
Price: £12 — Time: 15 min
Brow Tint
Price: £7.50 — Time: 15 min
Brow Shape & Tint
Price: £18.00 — Time: 15 mins
Packages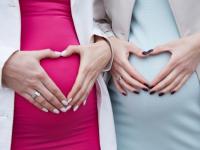 The Perfect indulgence prior to the arrival of your new born, relax and enjoy all that is Purite ......Your Beauty , Our Pleasure !
Thalgo Pregnancy Ritual
Express Manicure
Luxury Pedicure
Bikini Wax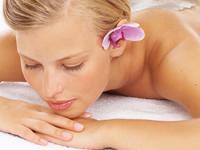 Pamper your loved one with the ultimate pamper experience. Perfect for Christmas, birthdays, anniversaries, or just because she deserves it! Start your pamper with a glass of prosecco and enjoy a few hours of being royally pampered! (For lash lifts a patch test is required 24 hrs prior to booking). Luxury experience includes:

Thalgo Discovery Facial
Manicure
Pedicure
Swedish Full Back Massage
Eyebrow Shape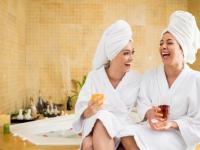 A pamper that's ideal for mum & daughter or just friends wanting to spend some pamper time together! This package offers a morning or afternoon (3 hour) session, including Prosecco to help really unwind and catch up with your loved ones!
Thalgo Discovery Facial
Thalgo Polynesia Spa Ritual
Manicure
Pedicure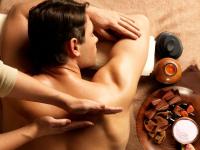 New package available for the Gents! Relax, rejuvenate and look great after this grooming package.
Swedish Back Massage
Thalgo Ocean Ritual Facial
Manicure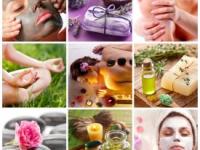 Choose three treatments of your choice* and you will receive a 10% discount off normal price!

*Total price must be a minimum of £50.
*Price and duration will depend upon the treatments you select.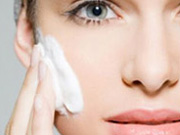 Pamper parties are the perfect way to celebrate a special occasion or unwind with friends and family. We can accommodate up to 8 guests per pamper party as we always want you to have the most relaxing experience with us! Choose 2 treatments for 70.00 or 3 treatments for 90.00, Includes Prosecco and light nibbles!
Swedish Back Massage
Thalgo Discovery Facial
Express Manicure
Express pedicure
Thalgo beautifying body scrub
Thalgo nourishing body wrap