For all Acrylic work please go to Castlemona salon
Vinylux Polish
Price: 17.00 — Time: 30 mins
Nail Art
Price: From 5.00 — Time: Approx 15 mins
Gel Removal & Express Manicure
Price: 28.00 — Time: 45 mins
Express BIAB Manicure (with nail art)
Price: 32.00 — Time: 75 mins
Express BIAB Manicure
Price: 32.00 — Time: 60 mins
BIAB Removal
Price: 15.00 — Time: 30 mins
Acrylic Full Set (nail art)
Price: 40.00 — Time: 90 Mins
Acrylic Soak Off
Price: 20.00 — Time: 60 mins
Acrylic Infills With Colour
Price: 35.00 — Time: 60 mins
Acrylic Infill (with nail art)
Price: 35.00 — Time: 90 mins
Acrylic Full Set (1 colour)
Price: 40.00 — Time: 60 mins
Acrylic / Ombré Finish
Price: 40.00 — Time: 75 mins
Express Manicure / Pedicure
Price: £25 / £25 — Time: 30 mins
Nail file, Cuticle , oil , massage & Gel polish ... Purite nail techs only use the finest THE GEL BOTTLE ,OPI,HALO,GELAZE & CND Shellac products .
Luxury Manicure / Pedicure
Price: £35 / £40 — Time: 1 hour
Luxury Treatment for your hands and feet involving shaping of the nails, cuticle removal, scrub with hot towels ,full hand & arm massage. Purite nail techs use only the finest O.P.I ,HALO,GELAZE & CND shellac products .
Shellac Removal
Price: 12.00 — Time: 15 mins
Packages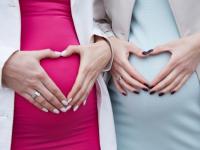 The Perfect indulgence prior to the arrival of your new born, relax and enjoy all that is Purite ......Your Beauty , Our Pleasure !
Thalgo Pregnancy Ritual
Express Manicure
Luxury Pedicure
Bikini Wax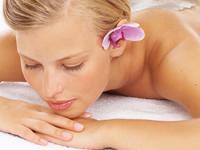 Pamper your loved one with the ultimate pamper experience. Perfect for Christmas, birthdays, anniversaries, or just because she deserves it! Start your pamper with a glass of prosecco and enjoy a few hours of being royally pampered! (For lash lifts a patch test is required 24 hrs prior to booking). Luxury experience includes:

Thalgo Discovery Facial
Manicure
Pedicure
Swedish Full Back Massage
Eyebrow Shape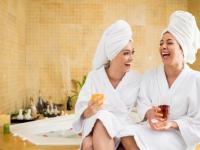 A pamper that's ideal for mum & daughter or just friends wanting to spend some pamper time together! This package offers a morning or afternoon (3 hour) session, including Prosecco to help really unwind and catch up with your loved ones!
Thalgo Discovery Facial
Thalgo Polynesia Spa Ritual
Manicure
Pedicure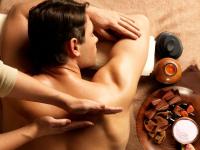 New package available for the Gents! Relax, rejuvenate and look great after this grooming package.
Swedish Back Massage
Thalgo Ocean Ritual Facial
Manicure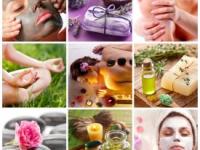 Choose three treatments of your choice* and you will receive a 10% discount off normal price!

*Total price must be a minimum of £50.
*Price and duration will depend upon the treatments you select.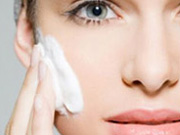 Pamper parties are the perfect way to celebrate a special occasion or unwind with friends and family. We can accommodate up to 8 guests per pamper party as we always want you to have the most relaxing experience with us! Choose 2 treatments for 70.00 or 3 treatments for 90.00, Includes Prosecco and light nibbles!
Swedish Back Massage
Thalgo Discovery Facial
Express Manicure
Express pedicure
Thalgo beautifying body scrub
Thalgo nourishing body wrap