We combine excellent treatments and use only the top products. Our highly skilled and talented Beauty & Holistic therapists take the time to listen and understand your individual needs. All of our treatments are carried out in a relaxing environment to ensure that you feel as good as you look.
Your Beauty.... Our Pleasure !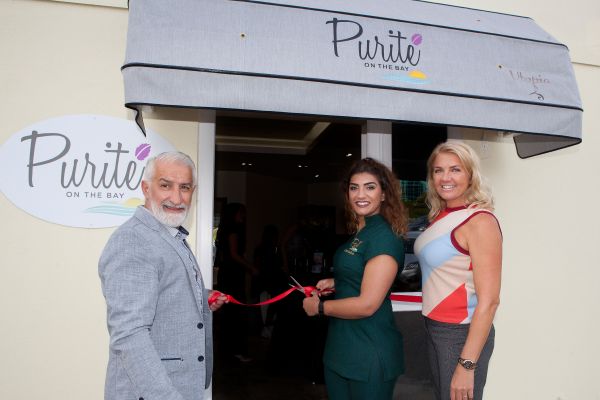 ---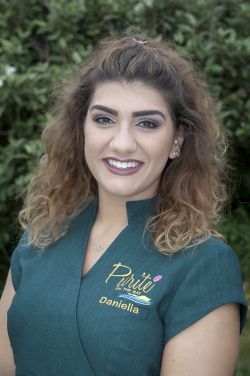 Daniella Leonetti - Salon owner / Beauty therapist @ On the Bay
Daniella who trained locally at the beauty college is qualified in all aspects of the beauty industry and has many years of experience working in the Utopia salons family business . Daniella  opened her first Beauty Room  in Castlemona shops and then two years later expanded into town center opening the Walpole avenue site .... and now, the new Day Spa , PURITE ON THE BAY has finally opened with 4 treatment rooms ,Manicure area , showers , hair salon etc .... With the opening of Purite on the bay , Daniella converted the Castlemona beauty room and is now known as THE MAKE UP GALLERY ....  spread over 2 sites open six days a week !!!.... YOUR BEAUTY... OUR PLEASURE....
Alex Clarke - Spa manager / Beauty Therapist @ On the Bay
I knew from a young age that I had an interest in beauty and make up so since completing the 2 year Beauty Therapy Course at the Isle of Man College my passion for beauty has just grown!
I offer a wide range of treatments and specialise in all the Thalgo range also microderm and massage ,HD Brows, facials and waxing. I am a lash extention expert and offer LVL . I am keen to keep training in order to stay up to date with all the latest treatments and have recently been promoted to assistant Spa Manage..... so  happy  !!!
Hannah Simpson - Beauty therapist @ On the Bay
I trained and qualified in Kent and spent a year working in France, I decided to spend a little time travelling so started working long haul with Virgin Atlantic and British Airways where I gathered experience in customer care and eventually was first class service manager.
In 2013 I moved to the Isle of Man with my parents and now settled and looking forward to welcoming my many clients to Purite Castlemona salon and Purite on the Bay. I am qualified in Aromatouch, Swedish and Hot stone massage, acrylic gel nails and my speciality is hot wax for Brazilian and Hollywood's. 
Sarah Anderson - Beauty therapist @ On the Bay
My passion for beauty started at an early age and now with over 12years of experience I'm still get excited about my job as i enter my 4th year with Purite one of the leading Island Beauty salons. I  spend my working week at Purite on the Bay salon  &  love all aspects of my work but I'm passionate about dermatological skin care and with THALGO we have a world of beautiful skin care to choose from.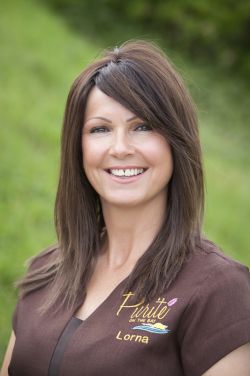 Lorna Meechan - Reflexologist / Holistic Therapist @ On the Bay
I have always had a keen interest in beauty and general wellbeing. After completing beauty and holistic courses at the Isle of Man College and volunteering at the local Hospice, I decided 3 years ago to take a change in career path. I thoroughly enjoy all the aspects of my vocation and am especially passionate about the holistic approach to my treatments which include massage, reflexology and facials. VTCT Level 3 qualified (QFC & QCF)
Trudi Murtagh - Senior Nail Technician @ On the Bay
With over 27 years of experience  Trudi Murtagh  heads up the nail area of  the Purite team as senior nail artist . Trudi  underlines the desire to gather together the very best individuals. Trudi is based at Purite On The Bay , The Shellac queen          Your Beauty ... Our Pleasure   
Lucy Cooil - Beauty Therapist @ On the Bay
Hi my Name is Lucy , i love all areas of my work , have been with Purite for 4 years and bring a wealth of experience to our team .
Sophie Beattie - Beauty Therapist / Make up Artist @ On the Bay
Hi,  although i have been a makeup artist for several years i decided to take the full time Beauty course at college and now having completed Three years and having undergone a full THALGO educational course I can now start to build my client base .I love doing nails , gel , shellac  and this year see me also start my teacher training course .... so lots happening & looking forward to welcoming new clients to Purite on The Bay !!
Lydia Crispe - Beauty Therapist @ Purite on the Bay / Purite@Cycle 360
Hi My name is Liddy , i am the newest member of the team and i spread my week between both salons.. this gives me a lovely variation in working atmospheres ... I Love it !!! 
Jules Hobbs - Sports Massage Therapist @ Purite@Cycle 360
Jules of Hobbs Holistic Health is a sports massage therapist with three years experience in London where she worked for one of the top ten UK yoga studios. Here, she was awarded a "Top Rated" status on Treatwell and a 4.9 star rating.
Jules has a holistic and friendly approach where she blends sports and deep tissue massage techniques and manipulations to ease tension, release knots and relieve niggles. She checks in with you and works to your pain threshold to keep you as relaxed as possible throughout your treatment.
Not just for those who are active in sports, one of Jules' specialities is the "tech neck release", a blend of treatments to relieve neck, shoulder and upper back pain caused by a desk job and regular use of technology.