We combine excellent treatments and use only the top products. Our highly skilled and talented Beauty & Holistic therapists take the time to listen and understand your individual needs. All of our treatments are carried out in a relaxing environment to ensure that you feel as good as you look.
Your Beauty.... Our Pleasure !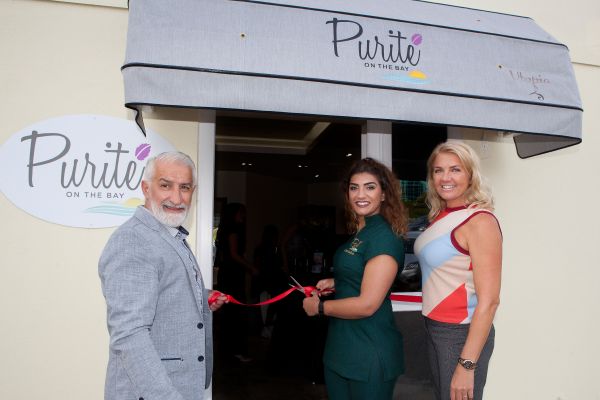 ---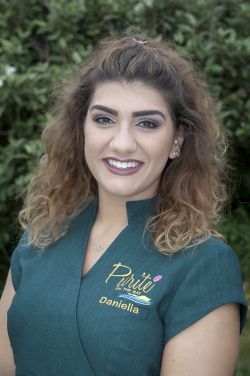 Daniella Leonetti - Salon owner / Beauty therapist @ On the Bay
Daniella who trained locally at the beauty college is qualified in all aspects of the beauty industry and has many years of experience working in the Utopia salons family business . Daniella  opened her first Beauty Room  in Castlemona shops and then two years later expanded into town center opening the Walpole avenue site .... and now, the new Day Spa , PURITE ON THE BAY has finally opened with 4 treatment rooms ,Manicure area , showers , hair salon etc .... Purite Beauty  spread over 3 sites open six days a week !!!.... YOUR BEAUTY... OUR PLEASURE.
Having won several awards whilst at college Daniella also provides party, wedding and photographic makeup services.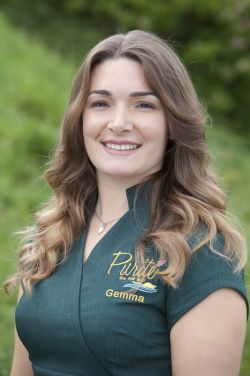 Gemma Parlato - Spa Manager @ On the Bay
I have recently been promoted as Manager of the new Purite on the Bay and Utopia's hair Clinic. I have worked with the Utopia salon group for 8 years and I am thrilled with being given this responsibility to develop the Islands newest and exciting beauty salon. I am confident that with the wealth of experience that Marco and his daughter Daniella bring Purite on the Bay will be a resounding success. 
Sarah-lou Matthews - Spa Manager @ On The Bay
Hi my name is Sarah-louise I trained with marco for several years working in the main Utopia salon I decided to take 2 years travel leave , working with children in australia and latterley as in house matron at KWC... returning to the beauty and fashion industry is the next chapter for me and im excited in taking over the running of one of the island's premier Beauty Salons   
Alex Clarke - Assistant Spa manager / Beauty Therapist @ On the Bay
I knew from a young age that I had an interest in beauty and make up so since completing the 2 year Beauty Therapy Course at the Isle of Man College my passion for beauty has just grown!
I offer a wide range of treatments and specialise in all the Thalgo range also microderm and massage ,HD Brows, facials and waxing. I am a lash extention expert and offer LVL . I am keen to keep training in order to stay up to date with all the latest treatments and have recently been promoted to assistant Spa Manage..... so  happy  !!!
Hannah Simpson - Beauty therapist @ On the Bay
I trained and qualified in Kent and spent a year working in France, I decided to spend a little time travelling so started working long haul with Virgin Atlantic and British Airways where I gathered experience in customer care and eventually was first class service manager.
In 2013 I moved to the Isle of Man with my parents and now settled and looking forward to welcoming my many clients to Purite Castlemona salon and Purite on the Bay. I am qualified in Aromatouch, Swedish and Hot stone massage, acrylic gel nails and my speciality is hot wax for Brazilian and Hollywood's. 
Sarah Anderson - Beauty therapist @ On the Bay
My passion for beauty started at an early age and now with over 8 years of experience I'm excited to be joining one of the leading Island Beauty salons. I will be spending my working week between Walpole Avenue and the new Purite on the Bay salon. I love all aspects of my work but I'm passionate about dermatological skin care and with THALGO we have a world of beautiful skin care to choose from.
Lisa Horisk - Beauty Therapist @ On The Bay
Lisa holds importance on the connection between the body and mind. She aims to support her guests to acheive balance through health and well being through such given therapies.
Lisa has 8 years experience working with clients after attaining a diploma in anatomy , physiology and pathology at the Isle Of Man college having  completed  level 3 Beauty Therapy course. Lisa has recently returned from her latest trip to India and is looking forward to working from two of the three Utopia / Purite salons .... Skin care , Massage, waxing , eyebrows, manicure, & Pedicures .... your beauty, my Pleasure !!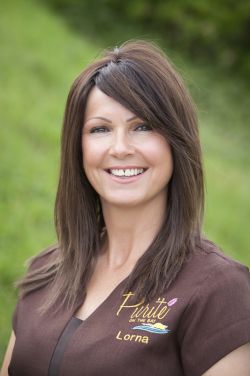 Lorna Meechan - Reflexologist / Holistic Therapist @ On the Bay
I have always had a keen interest in beauty and general wellbeing. After completing beauty and holistic courses at the Isle of Man College and volunteering at the local Hospice, I decided recently to take a change in career path. I thoroughly enjoy all the aspects of my new vocation and am especially passionate about the holistic approach to my treatments which include massage, reflexology and facials. VTCT Level 3 qualified (QFC & QCF)
Clare Townsend - Bowen Therapist @ On the Bay
I have been practising the Bowen technique 10 years, during that time I have worked with a variety of ailments from general muscular pain through to chronic issues. This hands on technique is unique to the physical therapy world, with its gentle yet powerful moves that stimulate the central nervous system thus releasing tension within the tissues harmonising the body's natural ability to selfheal. I am looking forward to being a part of the holistic theme at Purite on the Bay. 
Heather Maddrell - Make-up Artist @ All Salons
I am Purite's lead Make-up Artist. Having spent several years freelancing I am really excited to be joining a young and dynamic team. I will be available in all three salons as most of my work is in conjunction with Utopia hair stylists. I offer all types of day, party, weddings, prom make ups and love to host make up lessons for ladies that need a few tips. I am qualified in Aromatouch and LVL Lash enhancement and i am looking forward to developing myself in many more Beauty and holistic techniques. 
Simone King - Make up Artist @ All Salons
Simone is a very talented and passionate makeup artist , offers shellac nails & facial waxing ..... Simone is based at the Castlemona salon , our new Purite makeup Gallery 
Emma Ogden - Makeup Artist @ All Salons
Hi , i have recently joined the Purite Makeup Team and i have to say how happy i am to be part of this young and professional team !!... wether we are working in salon or out on site ,the energy we generate  to inspire each other is fantastic ... 
Sianna Rigby - Makeup Artist @ All Salons
Hi My name is Sianna ( Shar-na ) and I am a self -taught makeup artist.I am new to the professional side of beauty but i am very excited to be part of this creative team of MUA'S . I like to educate myself on the current trends and what's hot in the world of makeup.I also appreciate individuality so i fill my kit with a variety of products to suit everyone and happy to tailor every makeup look to suit both face and pesonality !!!
Marco Leonetti - Director @ All Salons
Marco opened his first salon at the age of 18 and has continued to achieve excellence throughout his career, first with Avant Garde Salon and now with Utopia Salon.
This year sees Marco celebrate 37 years in business. During that time his career has taken him all over the world, presenting at trade shows and competing in competitions in Finland, Italy and the UK.
A Technical Director for Italy Hair Fashions, Marco particularly enjoys nurturing new hairdressing talent: "I'm at a point now in my career where the most pleasure I get is from seeing my young trainees evolve into truly exceptional stylists".
Colette Leonetti - Director @ On The Bay / Castlemona
I have worked with Marco for 30 years and we have been married for 28 years. Together we have built truly professional salons. I would describe myself as a dedicated team member. I love working with the girls, some of which have grown up together!
Trudi Murtagh - Senior Nail Technician @ On the Bay
With over 25 years of experince the arrival of Trudi Murtagh  to the Purite team as senior nail artist has underlined the desire to gather together the very best individuals. Trudi is based at Purite On The Bay but can also booked at our other two sites Castlemona Beauty Room & Walpole av Salon               Your Beauty ... Our Pleasure   
Lucy Rose Cadwallder - Beauty Therapist / Hair Stylist @ On The Bay
Hi My name is Lucy Rose, i have been qualified in all aspects of hairdressing for 5 years and specialize in Bridal and long hair styling... i am currently completing my beauty therapy training , although i am qualifed in many aspects of the beauty treatments on off at Purite . I am based in at the Port Jack salon but also work out of Walpole av beauty room for my town center clients..... jack of all trades you may say but i plan to be master of all !!!  
Amanda Dawson - Senior Hair Stylist / Nail Technician @ On the Bay
I have worked with the team at Castlemona for several years and I am thrilled to be given the opportunity to lead the hair clinic team. I am qualified in all aspects of hairdressing. I am qualified manicurist and look forward to working closely with Heather our lead make-up artist. Although I will only be cutting and styling hair (No chemical services0 I love to glamourize hair with up dos and styling and we offer all types of intensive hair and scalp therapies.