We combine excellent treatments and use only the top products. Our highly skilled and talented Beauty & Holistic therapists take the time to listen and understand your individual needs. All of our treatments are carried out in a relaxing environment to ensure that you feel as good as you look.
Your Beauty.... Our Pleasure !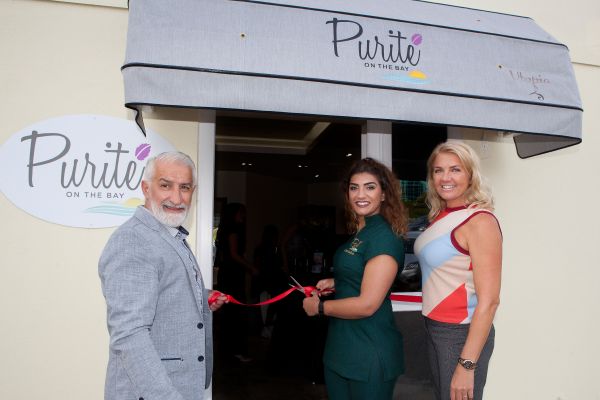 ---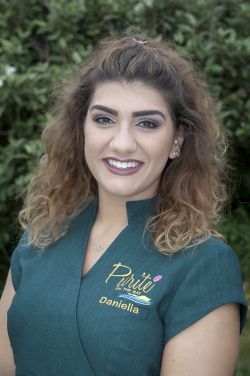 Daniella Leonetti - Salon owner / Beauty therapist @ On the Bay
Daniella who trained locally at the beauty college is qualified in all aspects of the beauty industry and has many years of experience working in the Utopia salons family business . Daniella  opened her first Beauty Room  in Castlemona shops and then two years later expanded into town center opening the Walpole avenue site .... and now, the new Day Spa , PURITE ON THE BAY has finally opened with 4 treatment rooms ,Manicure area , showers , hair salon etc .... With the opening of Purite on the bay , Daniella converted the Castlemona beauty room and is now known as THE MAKE UP GALLERY ....  spread over 2 sites open six days a week !!!.... YOUR BEAUTY... OUR PLEASURE....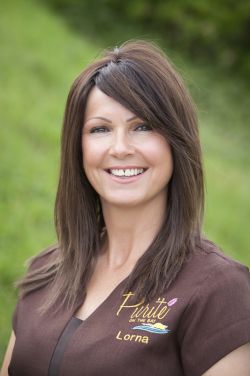 Lorna Meechan - Reflexologist / Holistic Therapist @ On the Bay
I have always had a keen interest in beauty and general wellbeing. After completing beauty and holistic courses at the Isle of Man College and volunteering at the local Hospice, I decided 3 years ago to take a change in career path. I thoroughly enjoy all the aspects of my vocation and am especially passionate about the holistic approach to my treatments which include massage, reflexology and facials. VTCT Level 3 qualified (QFC & QCF)
Trudi Murtagh - Senior Nail Technician @ On the Bay
With over 27 years of experience  Trudi Murtagh  heads up the nail area of  the Purite team as senior nail artist . Trudi  underlines the desire to gather together the very best individuals. Trudi is based at Purite On The Bay , The Shellac queen          Your Beauty ... Our Pleasure   
Lucy Cooil - Beauty Therapist @ On the Bay
Hi my Name is Lucy , i love all areas of my work , have been with Purite for 4 years and bring a wealth of experience to our team .
Jules Hobbs - Sports Massage Therapist @ On the Bay
Jules of Hobbs Holistic Health is a sports massage therapist with three years experience in London where she worked for one of the top ten UK yoga studios. Here, she was awarded a "Top Rated" status on Treatwell and a 4.9 star rating.
Jules has a holistic and friendly approach where she blends sports and deep tissue massage techniques and manipulations to ease tension, release knots and relieve niggles. She checks in with you and works to your pain threshold to keep you as relaxed as possible throughout your treatment.
Not just for those who are active in sports, one of Jules' specialities is the "tech neck release", a blend of treatments to relieve neck, shoulder and upper back pain caused by a desk job and regular use of technology.