We combine excellent treatments and use only the top products. Our highly skilled and talented Beauty & Holistic therapists take the time to listen and understand your individual needs. All of our treatments are carried out in a relaxing environment to ensure that you feel as good as you look.
Your Beauty.... Our Pleasure !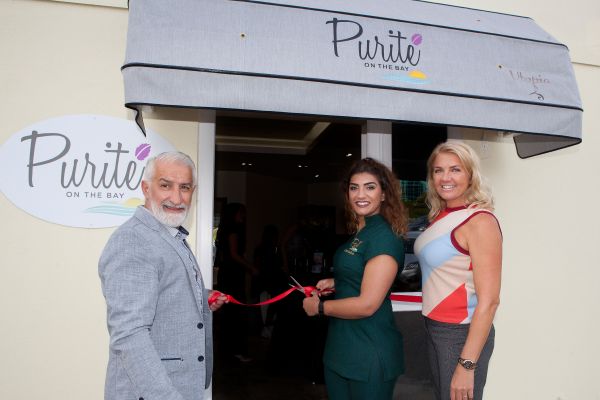 ---
Leah Bibby - Junior Therapist @ On The Bay
Hey my name is Leah , i am currently completing my level 3 at college and spend as much time gathering experience with the wonderful team of girls at Purite . My mentors are fantastic , inspirational and very supportive as I develop my skills and look forward to qualifying and becomeing a full team member of the Purite Family !! 
Emma Richardson - Reception / Nail Tech @ On The Bay
Hi I'm  Emma , for the last 2 years i have been looking after the general running of the salon , organising both staff and clients , i have now completed several courses in nails and love  the diversity that my job roll brings me ... looking forward to expanding my knowledge into the brows and lash treatments In the new year .
Chloe Mcgirr - Beauty Therapist @ On The Bay
Hi My name is chloe , i am the newest member of the Purite family ! Having spent a lot of my childhood here my family moved back to Scotland where i have been working in some of the most popular spa's . I have decided to return and relocate to the isle Of Man and am looking forward to joining the team here at Purite On The bay . i am qualified in all aspects of the beauty industry , and facials is definitely my bag !! I enjoy all aspects of massage Swedish , bamboo , hot stones to name but a few . I love doing algae body wraps and holistic relaxing treatments .... looking forward to meeting you all X  
Hannah Simpson - Senior Therapist @ On The Bay
Hi My name is Hannah , i have worked with the Purite team since 2015 , having worked + 20 years around the world , i am qualified in all aspects of the beauty and holistic treatments however my passion lies with facials , massage and intimate waxing , Hotwax being my specialty ! I strive to give all the guests that i look after the ultimate experience and luxury .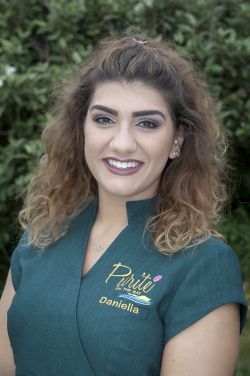 Daniella Leonetti - Salon owner / Senior Beauty therapist @ On the Bay
Daniella who trained locally at the beauty college is qualified in all aspects of the beauty industry and has many years of experience working in the Utopia salons family business . Daniella opened her first Beauty Room in Castlemona shops and then two years later expanded into town center opening the Walpole avenue site .... and now, the new Day Spa , PURITE ON THE BAY has finally opened with 4 treatment rooms ,Manicure area , showers , hair salon etc .... With the opening of Purite on the bay , Daniella converted the Castlemona beauty room and is now known as THE MAKE UP GALLERY ....  spread over 2 sites open six days a week !!!.... YOUR BEAUTY... OUR PLEASURE....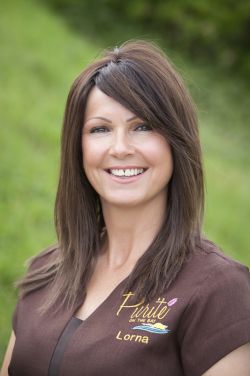 Lorna Meechan - Reflexologist / Holistic Therapist @ On the Bay
I have always had a keen interest in beauty and general wellbeing. After completing beauty and holistic courses at the Isle of Man College and volunteering at the local Hospice, I decided 3 years ago to take a change in career path. I thoroughly enjoy all the aspects of my vocation and am especially passionate about the holistic approach to my treatments which include massage, reflexology and facials. VTCT Level 3 qualified (QFC & QCF)
Trudi Murtagh - Senior Nail Technician @ On the Bay
With over 27 years of experience  Trudi Murtagh  heads up the nail area of  the Purite team as senior nail artist . Trudi  underlines the desire to gather together the very best individuals. Trudi is based at Purite On The Bay , The Shellac queen          Your Beauty ... Our Pleasure