Dermaplaning Facial / Express
Price: £60 / £35 — Time: 1 hour 15 / 30 mins
So what is Dermaplaning? It's a deep exfoliation process where a qualified therapist uses a sharp but safe scalpel to scrape off all dead skin cells, removes dirt, unclogs pores and also removes that "peach fuzz" hair (Vellus hair) leaving your skin radiant, glowing and incredibly soft! And please don't worry, your hair will NOT grow back darker or thicker! It'll just grow back as normal! So there is NO downtime for this treatment. Dermaplaning is also great for fine lines, wrinkles and post acne scarring over time. It's an amazing facial that you'll regret not trying! We offer a 1 hour Dermaplaning facial or an Express 30 minute treatment.
iBeauty Anti-Ageing Activator
Price: £50 — Time: 45 mins
This anti-ageing facial is perfect for anyone looking to defy time and restore a rejuvenated look to their skin. Using marine cosmetics developed specifically to work in synergy with iBeauty, the skin is cleansed and exfoliated with Peeling Solution in conjunction with sound vibration technology. An application of I PLUMP together with use of radio-frequency stimulates the fibroblasts to restore their original youth functions. The complexion is smoother, lines are plumped and skin tissue is firmer.
iBeauty Purity Reviver
Price: £40 — Time: 30 mins
This express and highly effective facial, suitable for all skin types but particularly good for oily and combination skin, is a latest generation balancing treatment. The ideal combination of marine cosmetics developed specifically to work in synergy with iBeauty, enriched with zinc, together with dual sound vibration and sequential ultrasound technologies, removes impurities and restores perfect balance to the complexion. The skin is healthier and brighter from the very first session.
iBeauty Hydration Corrector
Price: £50 — Time: 45 mins
Treat your dehydrated or tired skin to this facial! Starting with a thorough cleanse, the skin is then exfoliated using a combination of Peeling Solution, a marine cosmetic developed specifically to work in synergy with iBeauty, and sound vibration technology, leaving it perfectly clean and ready to absorb the highly effective I HYDRATE which is pushed deep into the skin using draining, infusion and stimulating manoeuvres with the ultrasound technology. The treatment concludes with an application of cream and skin is left fresh, bright and deeply hydrated from the very first session.
Microdermabrasion Treatment
Price: £30 (express) / £45 (with facial)* — Time: 30 mins (express) / 1 hour (with facial)*
* 1 hour (with facial) is only available at On the Bay.

Microdermabrasion is a gentle Non-Surgical skin refining treatment that removes dead skin cells and dirt that may have built up in your pores. Using medical grade crystals rather than chemicals or a laser to exfoliate the skin. It is the perfect treatment for a little skin 'pick me up' as it takes no longer than 30 minutes and can brighten up tired looking skin!
Your skin will feel and look so fresh even after just one treatment but we recommend booking a course of Microdermabrasion for the best results!
The Benefits
It is a fabulous treatment and is suitable for all skin types. By having regular treatments you can:
• Reduce the appearance of age spots
• Rejuvenate sun damaged skin
• Extract dead skin cells and dirt
• Reduce Acne and superficial scarring
• Improve the appearance of fine lines and pores
• Enhance the overall appearance and health of your skin
A-Lift Facial Treatments
Price: From £30 — Time: From 30 mins
The revolutionary age-reversal treatment that uses nano-current technology to 'airbrush' lines and wrinkles away.

A-Lift is a deluxe anti-aging facial that uses the latest technology to re-energise cells in the face and neck. With immediate results and long-lasting effects, its like airbrushing the signs of ageing away. Non invasive and pain free, A-Lift is revolutionising the way we think of beauty.

Choose from our 2 luxurious treatments:

Miracle Moments (30 mins / £30) - Take time out of your hectic schedule and enjoy some 'you-time'. A-Lift purifies the skin as well as giving your looks a youthful glow and your face a plumper, firmer appearance. The ultimate 'Lunchtime Lift'.

Angelic Ritual (1 hour - £50) - Banish those signs of ageing as you experience an hour of lifting, firming and rejuvenating. This course of ten treatments is the centre of your A-Lift journey, reducing those dark circles, while at the same time eliminating fine lines and wrinkles.
Packages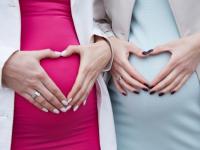 The Perfect indulgence prior to the arrival of your new born, relax and enjoy all that is Purite ......Your Beauty , Our Pleasure !
Thalgo Pregnancy Ritual
Express Manicure
Luxury Pedicure
Bikini Wax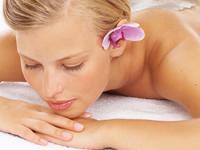 Pamper your loved one with the ultimate pamper experience. Perfect for Christmas, birthdays, anniversaries, or just because she deserves it! Start your pamper with a glass of prosecco and enjoy a few hours of being royally pampered! (For lash lifts a patch test is required 24 hrs prior to booking). Luxury experience includes:

Thalgo Discovery Facial
Manicure
Pedicure
Swedish Full Back Massage
Eyebrow Shape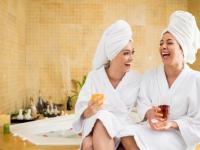 A pamper that's ideal for mum & daughter or just friends wanting to spend some pamper time together! This package offers a morning or afternoon (3 hour) session, including Prosecco to help really unwind and catch up with your loved ones!
Thalgo Discovery Facial
Thalgo Polynesia Spa Ritual
Manicure
Pedicure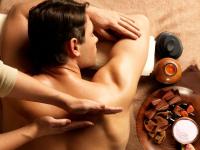 New package available for the Gents! Relax, rejuvenate and look great after this grooming package.
Swedish Back Massage
Thalgo Ocean Ritual Facial
Manicure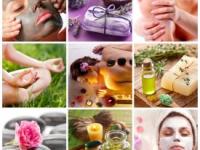 Choose three treatments of your choice* and you will receive a 10% discount off normal price!

*Total price must be a minimum of £50.
*Price and duration will depend upon the treatments you select.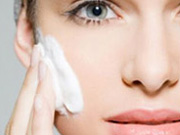 Pamper parties are the perfect way to celebrate a special occasion or unwind with friends and family. We can accommodate up to 8 guests per pamper party as we always want you to have the most relaxing experience with us! Choose 2 treatments for 70.00 or 3 treatments for 90.00, Includes Prosecco and light nibbles!
Swedish Back Massage
Thalgo Discovery Facial
Express Manicure
Express pedicure
Thalgo beautifying body scrub
Thalgo nourishing body wrap